The rate of changes in the digital era represents a challenge for socially vulnerable groups, but also offers countless possibilities.
Precisely because of that, our social responsibilities are to provide vulnerable groups with easier access to digital communications and help them in the process of social inclusion.
---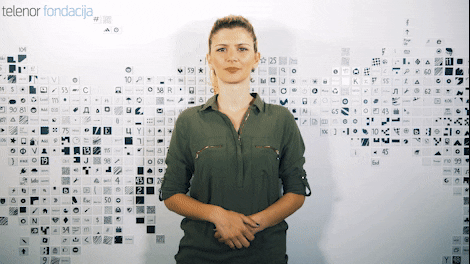 In the last thirty years, starting with the SMS messages, over services such as Skype and Viber, WhatsApp, mobile communications have played a significant role in making the communications easier for the deaf and persons with impaired hearing.
In Serbia, Telenor recognised the importance of digitalisation for this community, but also the fact that members of the community of the deaf are often pioneers in the use of modern technological solutions.

---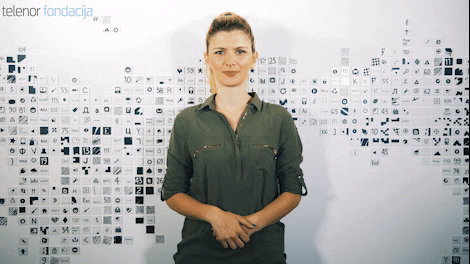 Our activities in Serbia
In Serbia, there are more than 30,000 deaf and 100,000 people with impaired hearing. The UN Convention on the Rights of People with Disabilities, defines the sign language and makes it equal to spoken languages, which the Republic of Serbia did in 2015 by adopting a law on the Use of Sign Language.
The right to information in the sign language and right to access information on equitable basis, in corresponding support forms, is guaranteed to the community of the deaf.

---
Telecenter
In June 2015, the first online audio and video translation service into the sign language –
Telecenter
, was opened in the City Organisation of the Deaf of Belgrade.
In cooperation with the Ministry of Labour, Employment, Veteran and Social Issues, Telenor presented fifty tablets, Internet access and specialised tariff packages to representatives of 44 organisations of the deaf and people with impaired hearing of Serbia.
This video relay centre will enable the deaf and persons with impaired hearing or users of the sign language to easily communicate with organisations and institutions of the system, which do not know the sign language, as well as to more easily perform daily activities in their private lives.
In February 2014, Telenor Foundation supported with Internet and donation of 20 PCs, the opening of the internet club within the City Organisation of the Deaf of Belgrade, where the Telecentre offices are now located.
---
Our Contribution to Society
We always strive to be responsible to the society and the environment.